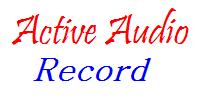 Active Audio Record Component 2.0.2010.8
Directly record audio to wav, mp3, wma, ogg, vox, au, aiff, mp4 and flac format on the fly without temporary files created. Support multiple sound cards and mixer lines. Set volume level for mixer line. Silence detection during recording. Get audio channel volume level. Support wav, wma and mp3 playing. Support WMA lossless codec Support WMA speech codec which can create super small files for voice recording. Support ID3 tagging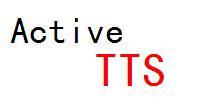 Active TTS Component 4.0.2010.8
Directly convert text to wav, text to mp3, text to wma, text to ogg, text to vox, text to au and text to aiff format on the fly without temporary files created. Convert text to speech at high speed and save your disk's life as well Show progress when speaking or converting text Support SAPI4 or SAPI5 compliant voices. Convert mp3 to Macromedia flash format, so you can convert text to swf and add mp3 stream speech to web site in realtime
Edraw Office Viewer Component 7.1
Edraw Office Viewer Component contains a standard ActiveX control that acts as an ActiveX document container for hosting Office documents (including Microsoft Word, Microsoft Excel, Microsoft PowerPoint, Microsoft Project, and Microsoft Visio documents) in a custom form or Web page. The control is lightweight and flexible, and gives developers new possibilities for using Office in a custom solution. Support HTTP/HTTPS.
DF_ECR 2.0.14
DF_ECR e' un Active X, disponibile anche in versione .Net che consente di interfacciare i tuoi programmi con i registratori di cassa piu' diffusi! Usando questo controllo, lo sviluppatore puo' dimenticarsi dei protocolli di ogni registratore di cassa, di tutti i dettagli tecnici e soprattutto non deve avere in casa nessun registratore di cassa!
Ultra Document To Text ActiveX Component 2.0.2010.7
Ultra Document to text can extract simple-text from pdf, doc, rtf, ppt, xls, htm, mht files. Ultra Document t Support typical PDF format. Convert PDF to text in batch mode. Convert doc to text Convert xls to text Convert ppt to text Convert rtf to text Convert html, mht, htm to text Standalone application without other dependencies like PDF readers or Office Easy to use UI design. Support drag drop. Support command line mode
Ultra Crypto Component 2.0.2010.7
Easy and advanced encryption, decryption and hash ActiveX component for ASP or AS Support encryption and decryption of file, string, memory buffer Support calculation of hash on string, file or memory buffer Support digital signature creation and validation Support state of art crypto algorithm like RC2, RC4, MD2, MD4, MD5, SHA, SHA256, SHA384, SHA512, DES, 3DES, 3DES2, AES128, AES192, AES256 Import and export key in plain or raw bits
VImpX - ETL ActiveX 4.9.6.4
Visual Importer ActiveX loads data into any database. It works directly with Excel, Access, DBF, Text files, Oracle, MS SQL Server, PostgreSQL, MySQL, Interbase, OLE DB plus ODBC. Thousands of records per second. Source data filtering, date formats and calculations, full support for Unicode. Very easy to use. Integrate VimpX Data import routine into own software and save thousands on development

TIFF To PDF ActiveX 2.0.2010.7
Convert TIFF files to PDF; Support single or multiple page TIFF; Support various TIFF encoding such as CCITT G3/G4, LZW, RLE and uncompressed; Merge multiple TIFF files into one PDF Standalone, doesn't depend on Adobe Acrobat or Reader Provide demos in ASP, VB, VB Script, VB.Net

PDFToolkit Pro 3.0.2010.7
PDFToolkitPro Help: All in one PDF ActiveX, split, merge pdf, encrypt, decrypt pdf, convert tiff to pdf, pdf stamper

PDF Stamper 2.0.2010.7
Stamp PDF files with images; Support JPG, TIFF, transparent GIF and PNG; Stamp text on PDF; Support customization of Stamp position, font size and color; Support TrueType fonts Standalone, doesn't depend on Adobe Acrobat or Reader; Provide demos in ASP, ColdFusion, VB, VB Script, Delphi, VB.Net, C#, ASP.Net; Add batch text stamps support; Support fill PDF form fields Support flatten PDF
Pages: 1 2 3 4 5 6 7 8 &gt&gt 58
---
Submit Software | Contact Us

© Copyright TheDirectory team, 2004. All rights reserved.


megacostum.com